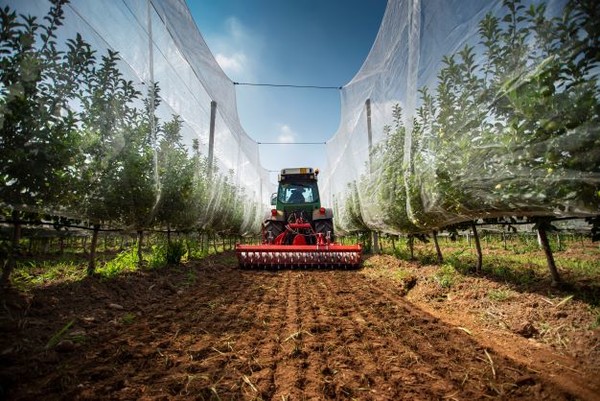 Close Up
Dealers, Climmar's new structure and programs
Numerous changes for Climmar, the confederation representing international dealers in machinery and equipment for primary activity and green care, which is seeing its senior management, articles of association, and headquarters renewed, with a series of new activities making their debut
Roberto Rinaldin is the new president of Climmar, the International Confederation of Agricultural and Gardening Machinery Dealers and Repairers. The appointment took place during the organisation's Spring Meeting, held in Brussels on 17 March. At the General Assembly held in October 2021, Rinaldin had already been included on the Board alongside Stephan Leblond (F), Stefan Sprock (D) and Howard Pullen (UK). The association brings together the national representations of retailers from 16 countries - Austria, Belgium, Denmark, France, Germany, Great Britain, Hungary, Italy, Latvia, Luxemburg, the Netherlands, Poland, Slovakia, Sweden, Switzerland, the Czech Republic - with a total of 19,200 companies 166,000 employees. Founded in 1953, it has an Italian president for the first time, taking over from Dutchman Erik Hogervorst who led the association for the past seven years. The Climmar spring meeting also led to the concrete implementation of projects that had been in preparation for some time: renewed articles of association with new voting rules, the transfer of the definitive headquarters from Paris to Brussels (at Rue Jacques de Lalaing, 4), the launch of a plan by the Dutch and German organisations for highly up-to-date agro-mechanical training, the definition of periodic statistical surveys of the industry (Dealer satisfaction index and Branch Report) and the appointment of a new secretary general, Friedrich Trosse from Germany. Roberto Rinaldin, from Treviso, is 50 years old and owner of the family business - Rinaldin Group based in Ponte di Piave (TV) - which has been selling and servicing machinery and equipment, and related spare parts for agriculture, gardening and civil industrial use since 1983. His many new commitments at the international level made it necessary for him to relinquish the presidency of the Italian Federation of Agricultural Machinery Dealers, which he led for seven years when it was still Unacma, and for one year in its new guise, bringing forward the timing of the Annual General Meeting for new elections to last May.


---
Andrea Borio new FederAcma president
The Italian Federation of National Associations of Machinery Dealers and Territorial Acma, renewed its top management during the General Meeting held on 21 May at VeronaFiere.
The newly elected Federation Board then proceeded to appoint Andrea Borio as the new president.
A native of Alba in the province of Cuneo, Borio holds a degree in electronic engineering and is the owner of the company F.lli Borio, dealer of various brands of agricultural machinery and equipment - including SDF, BCS and Facma - with a specialisation in technologies for hillside farming of vineyards and hazelnut groves. For the past four years he has been President of Acma Cuneo and has been responsible for the development of the Federation's membership base.
He will be joined as vice-presidents by: Vincenzo Capobianco, Alberto Tonello and Alessandro Pucci.