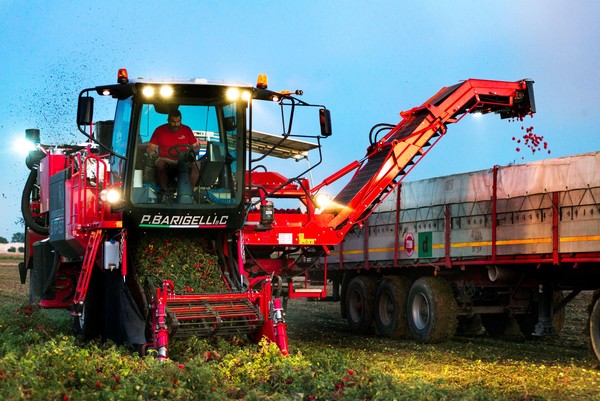 Special
P. Barigelli &C., the specialists of the harvesting
P. Barigelli &C. is a company founded in 1924 and active worldwide in the design and construction of self-propelled machinery for harvesting sugar beet and tomatoes in sprayers, industrial centrifuges, decanters, and plants. It will bring its flagships to EIMA.

Firstly, the self-propelled tomato harvesters B/RP 4x4 in the 150 and 120 version, both equipped with air-conditioned cabins and adequate soundproofing, central driving position above the tip to ensure maximum visibility cab, camera with three "eyes". High-quality, professional cleaning system with selectors for the best possible precision and a monitor control system located directly in the cab. All working parts have a hydraulic transmission with speed regulation. Moreover, with its Decanter, the P. Barigelli & C. stands today at the forefront in the study, design, and continuous research of technological innovations to design and build olive oil plants with high yields that maintain unchanged the organoleptic principles of olive oil.

Finally, there will be space for the Ares, Sirius, and Pegasus range of trailed sprayers. The Pegasus model, the flagship of P. Barigelli & C., will be on show at the fair. It is equipped with the Air Assisted kit that ensures exceptional leaf coverage results even in the most challenging conditions, according to the information provided by the manufacturer. It is equipped with a frame cushioning system with pneumatic springs and a leveling valve with a pneumatic braking system, it is approved for road circulation at full load.