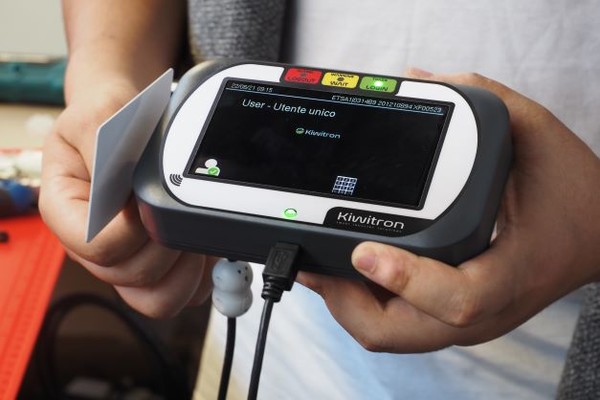 Brand
Kiwitron, solutions to digitise fleet
Helping companies in their digitisation process, simplifying fleet management, and improving people's working conditions. This is the vision of Kiwitron, a company based in Sasso Marconi, Bologna, specialising in the design and implementation of hardware and software systems for the digitisation of industrial processes.
Young and dynamic, the high-tech company took its first steps in 2019. Today it can count on a team of 70 employees, with an average age of just 37. In just three years, Kiwitron has managed to become an important player on the domestic and foreign markets by offering highly innovative services. Due to its success, it opened a branch in France, in Lyon, in 2020.
The Sasso Marconi-based company has already developed several top-of-the-range products, starting with those dedicated to the remote control of mechanical equipment. These are the Fleet Management ETS systems, which make it possible to monitor and manage accesses, processes and work areas, and to easily make use of machine analyses and reports.
Digital fleet management is a field in which data and algorithms also play a key role in environmental sustainability. Through the analysis of big data - explains the Emilia-based manufacturer - it is possible to identify harmful behaviour in terms of harmful emissions - the so-called carbon footprint - and plan corrective actions to protect the environment.
In addition to the fleet management line, Kiwitron is also active in the field of driver assistance systems, which help drivers and managers to prevent risks to personal and machine safety.
Kiwitron's R&D teams develop extremely advanced technologies to ensure the maximum effectiveness of these solutions during the work processes. Among the Emilian company's flagship products, Kiwi-Eye computer vision systems with artificial intelligence are able to recognise human beings, regardless of posture and context, and industrial signs. In the event of danger, the system sends audible and visual alarms, and can activate vehicle slowdown as an optional function.
Thanks to its technological know-how, Kiwitron offers companies all-round digitisation solutions that increase efficiency, productivity and safety.