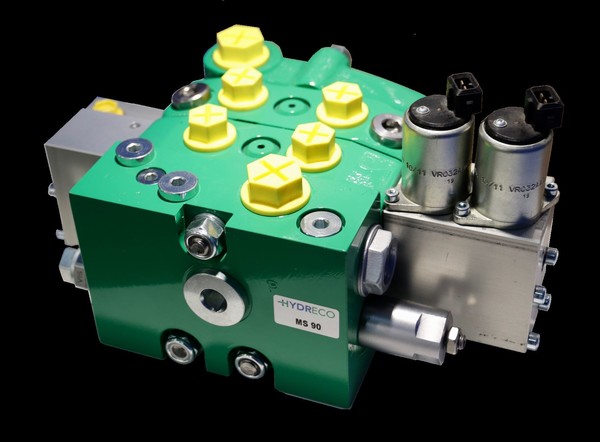 Special
Hydreco Hydraulics synergies with Daikin presented at EIMA
tHE new, strong synergy between the Japanese company Daikin and the Italian Group Duplomatic MS, of which Hydreco Hydraulics, a company with headquarters in Great Britain and Italian headquarters in Emilia (in Vignola, near Modena, joined by the recent plant in Parma) specialized in the production of components, was officially presented last November 9 in the evocative setting of EIMA International.

The partnership between the two companies was finalized at the end of June when the Japanese company took over all the shares of the Italian Group, thus completing its acquisition. "The integration with Daikin will accelerate the development and implementation of new technologies, and this will improve our product portfolio and offer sustainable solutions to our customers," explained Roberto Maddalon, confirmed as CEO of Duplomatic. "This transition," added Katie McColl, CEO of Hydreco Hydraulics and Continental Hydraulics, " provides a tremendous opportunity to integrate the strengths and expertise of the companies that are part of the Group. This view is also shared by Yuya Kimura, the new vice president of Duplomatic. "Daikin firmly believes that this integration should accelerate growth," said Kimura, "offering new values and experiences to our established business partners and potential customers worldwide. And yet, the Bologna show featured more than just the presentation of the partnership between the two manufacturers. As a matter of fact, at EIMA International, there was also the launch of much new range of products signed right by Hydreco Hydraulics.
Primarily highlighted are the MS series models-open-center bypass center and six-way directional control valves-designed in a wide range of configurations and options to meet all operators' needs. The Multifunction Handle Control (MHC) has a robust design made of PA6 polyamide, enriched with fiberglass, making it suitable for harsh environments and all implementations requiring strength and reliability. The handle's ergonomic shape, angled 15°, is designed to fit the operator's hands. The Hydreco Hydraulics stand at EIMA 2022 also saw the launch of numerous motion control components, such as joysticks and hydraulic fluid pedals, power units, joysticks and electric/electronic pedals.
Also featured in the Emilia-based manufacturer's exhibition spa­ces are machine control systems based on the CANbus protocol, bank­able valves and hydraulic cylinders. The Hydrecosi range is completed with a wide range of external gear pumps (manufactured in the new Parma plant) and an innovative series of cartridge valves.