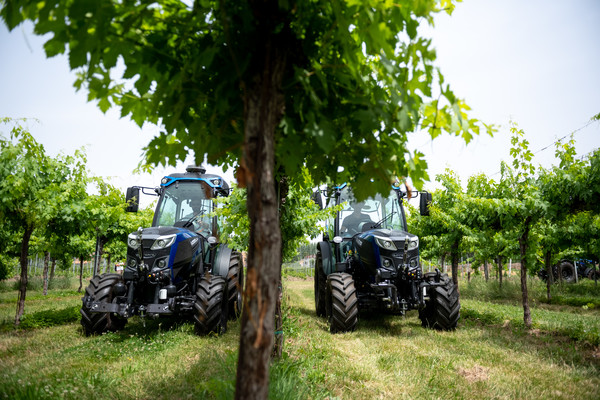 News
Robotour, at Landini's REX4 event
by Emanuele Bredice
July-August-September 2023 |
Back
The innovative RoboShift transmission, designed and built by Argo Tractors for the Landini REX4, was the focus of the RoboTour initiative. The event, attended by 500 operators in the agricultural sector, took place between May and July at Agriturismo Vitae in Fabbrico (Reggio Emilia). On that occasion, participants were able to test, between the farm's vineyards, the capabilities of the Landini REX4 with electro-hydraulic reverse shuttle and robotised gearbox (48AV + 16WD) with creeper.
In addition to the practical tests, the operators had a classroom session with specialists and engineers from Argo Tractors who illustrated the features of the RoboShift gearbox, but also the potential of Landini Farm, the application contained in MyLandini, which provides smart farm management.
This technology is able to work with agronomic models, prescription maps, and is integrated with field sensors, defining traceability and sustainability protocols.
The Landini specialised tractor - reads a company note - offers great advantages in terms of both comfort and productivity, also thanks to the ADS electronic steering system that reduces vibrations at the steering wheel, stabilising it as speed increases, both in the field and on the road.